Energy Storage to Boost Solar Energy Deployment by Teun Bokhoven
Wednesday, 28. September 2022
10:00 to 10:30am (CEST)
The Keynote duration is 0:30 hours.
Energy Storage to Boost Solar Energy Deployment by Teun Bokhoven
The unprecedented growth of solar energy due to affordable prices, higher performances and proven technologies can boost the transition process towards a renewables based energy system. However,  if abundant solar energy exceeds the demand at the time of production, curtailment and inefficient system performance need to be avoided. Therefore energy storage will become an essential component in many of the solar energy systems to bridge the gap in time between energy production and energy consumption.
Speakers
Teun Bokhoven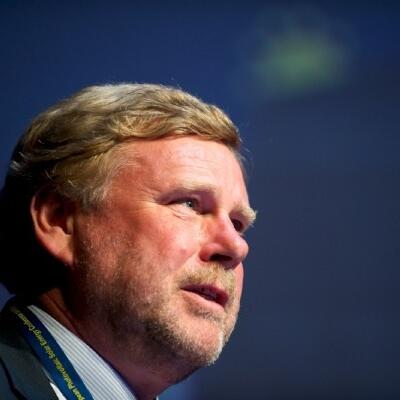 Teun Bokhoven is Chair of the Executive Committee of the IEA, Energy Storage -TCP (Technology Collaboration Program) since 2016. He is also Chairman of the board of TKI Urban Energy, one of the "Top-consortia Knowledge and Innovation" within the Dutch energy innovation program. The TKI's (public/private partnership) major role is to facilitate innovation and RDD activities within the domain of urban energy (solar, heat pumps, energy savings, storage, smart grids and integrated solutions).  Moreover, Teun Bokhoven is the leader of the executive operations on Dutch Climate Policies for the build environment commissioned by the Dutch Government. He is trained as engineer and studied business administration in the USA. He has a background as entrepreneur (construction and international renewable energy companies) and as executive in national and international listed companies related to renewable energy. Moreover, he is (co) founder and board member / chair of industry trade associations such as Holland Solar, European Solar Industry Federation and DE Koepel/NVDE (Renewable Energy Association of the Netherlands).