EuroSun 2022 Program Overview
The EuroSun 2022 program will feature dedicated technical sessions on the congress themes, high-level keynotes by expert speakers, plenary sessions, workshops, and technical tours to various innovative private companies, universities, and institutes at the forefront of German technological and industrial development, and more.
A special highlight for our young conference attendees will be a special Masters Course in Solar Energy - learn more below.
The detailed conference program will be available in June after the abstract review is completed. The call for abstracts is now open, please find instruction on how to submit your abstract here.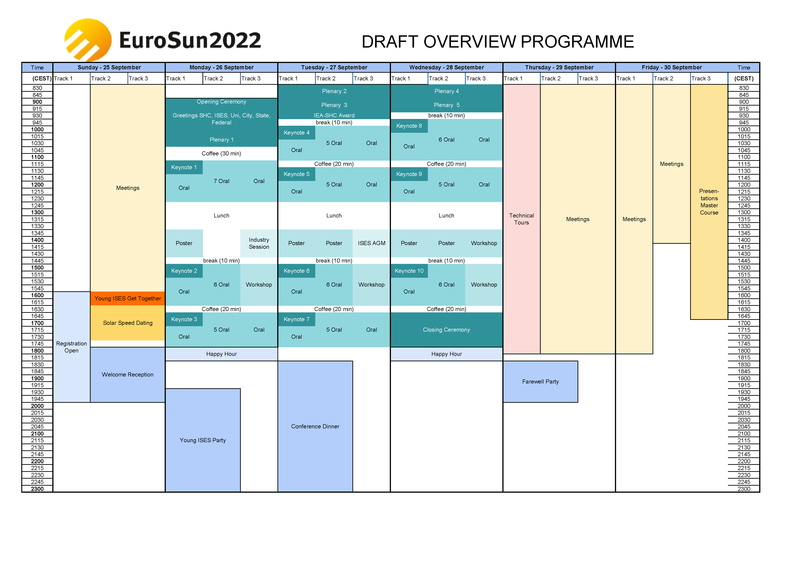 Solar Energy Masters Course at EuroSun 2022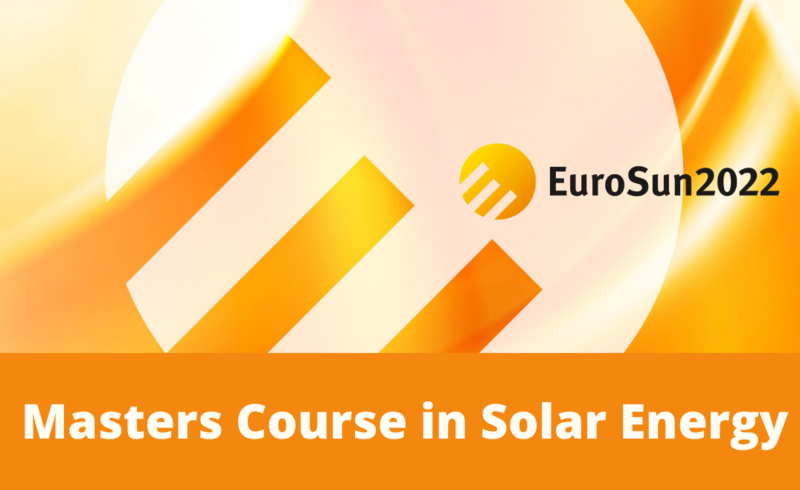 The Master's Course in Solar Energy is an exclusive offer to ISES Student Members currently enrolled in a Master's Programme and, apart from attending the EuroSun 2022, the ISES and IEA SHC International Conference on Solar Energy for Buildings and Industry, it is a great opportunity to learn about the latest developments in solar energy, to connect to the ISES and IEA SHC solar community around the world, build professional connections and a great asset for our students overall.
To learn more, please visit the Masters Course homepage here.
Solar Speed Dating at EuroSun 2022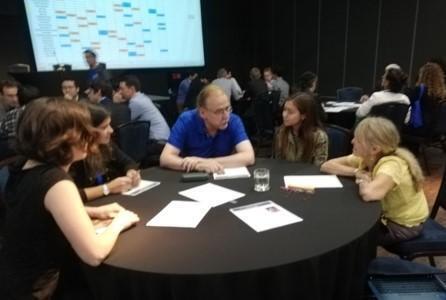 The EuroSun 2022 organizers are pleased to offer a "Solar Speed Dating" session for students and emerging professionals in the field of solar energy. During this special event, leading international experts will discuss different developments in technology and business with young scientists/professionals in small groups - an outstanding opportunity for exchange and networking.
To learn more about the Solar Speed Dating Event and the registration process, please visit this page.