EuroSun 2022 Conference Welcome Message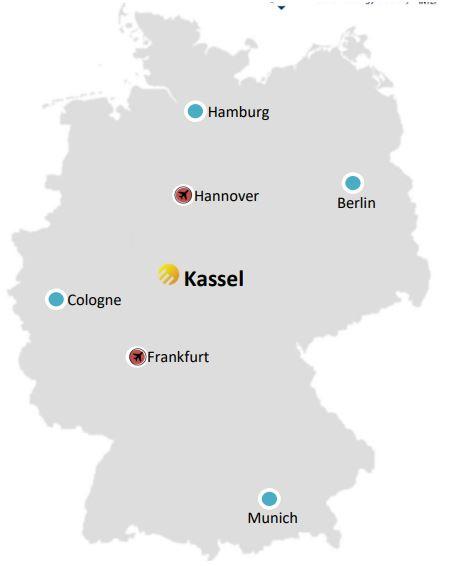 Dear Colleagues and Friends,
On behalf of the International Solar Energy Society (ISES) and the IEA Solar Heating and Cooling Programme (IEA SHC), it is our great pleasure to invite you to join us for EuroSun 2022 – the ISES and IEA SHC International Conference on Solar Energy for Buildings and Industry.
Since the first EuroSun Conference took place in 1996, the conference has become one of the main events on solar energy for buildings and industry in Europe. Starting in 2022, EuroSun will be a joint conference by ISES and the IEA SHC. This new collaboration is exciting because it strengthens the cooperation between our two organizations and underscores how vital solar energy technology is for achieving climate change goals.
The consequences of climate change are being felt throughout Europe and the world now more than ever. Solar researchers and industry are being asked to demonstrate the enormous potential of solar in combating climate change and the transformation to a world powered by renewable and sustainable energy – work EuroSun 2022 actively supports through its excellent conference platform for solar research and industry representatives.
After hosting the ISES Solar World Congress in 2011, we are delighted to welcome EuroSun 2022 and our colleagues from all around the world to Kassel this year.
Kassel is the center of the German renewable energy sector, with a high number of renewable energy companies, research institutes, and educational facilities located in and around the city. As a driving force for local development, renewable energy research and development account for over 12,000 thousand jobs regionally. The region is also home to young renewable energy experts and hosts more than 100 PhD students working on various renewable energy research topics in internationally recognized institutes, most of which are connected with the University of Kassel.
EuroSun 2022 will be hosted by the Department of Solar and Systems Engineering at the University of Kassel, Germany - a young, modern, and vibrant university with fields of expertise in nature, technology, culture, and society. More than 23,000 students are enrolled at the University of Kassel and taught by more than 300 professors. The conference will take place in the middle of the university's campus in the recently built "lecture campus center". The wonderful mountain park Wilhelmshöhe in Kassel is a UNESCO world cultural heritage site and will be the exclusive location for the conference dinner.
We look forward to welcoming you and several hundred solar researchers, experts, industry representatives, students, and practitioners from Europe and around the world. The programme will feature dedicated technical sessions on the congress themes, high-level keynotes by expert speakers, workshops, technical tours to various innovative private companies, universities, and institutes at the forefront of German technological and industrial development, and more.
To open new opportunities for the next solar generation, we will support 100 students and 15 young researchers from developing countries to take part in the congress and additionally we are especially pleased to offer a range of programme highlights to our young congress attendees, including a special Masters Course in Solar Energy, a Young ISES party and dedicated networking opportunities with senior experts from research and industry.
See you this September in Kassel – the Call for Papers is now open!
Prof. Klaus Vajen Tomas Olejniczak
ISES President IEA SHC Chair