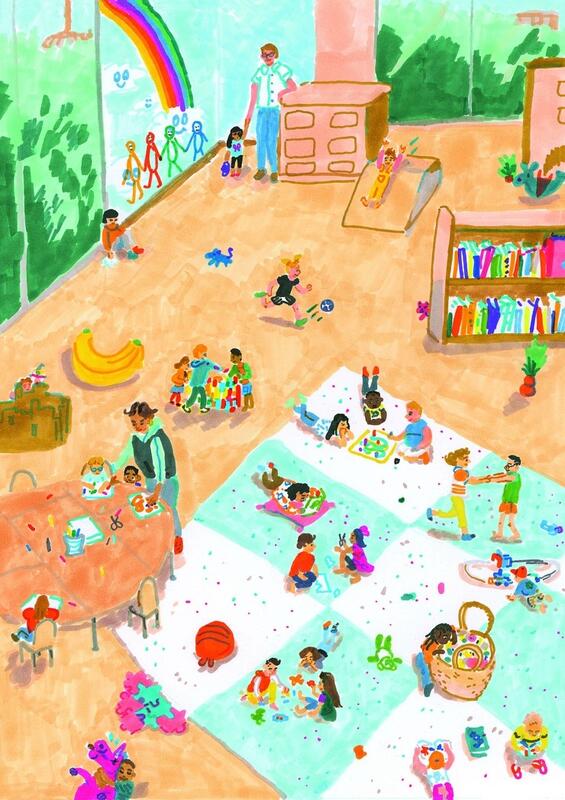 Junior Scientists at EuroSun 2022: Childcare Available
Are you considering attending EuroSun 2022 and looking for a family-friendly option to do so?
As a special offer at EuroSun 2022, the standing kindergarten of the University of Kassel will offer childcare for parents who join EuroSun 2022 with their children. The kindergarten is available to our junior scientists for up to 8 hours a day and welcomes kids between 6 months and up to 12 years. Languages spoken at the kindergarten are German and English - for other languages, please don't hesitate to contact us so the kindergarten can arrange accordingly.
The childcare will be situated in a local parent-kids room, with toys and a play area in the same building as the conference. Children will be able to eat lunch together with their parents at the cafeteria of the University of Kassel. For the time at the kindergarten, parents are welcome to pack small snacks for their kids.
Signing Up for Childcare:
Would you like to make use of the childcare offered by the University of Kassel? Please complete the sign-up sheet when completing your conference registration but latest by 31 July 2022. Registration will open in June 2022.
In the meantime, please do not hesitate to reach out to us for any further questions regarding the childcare offer at EuroSun 2022 – contact as at eurosun@ises.org